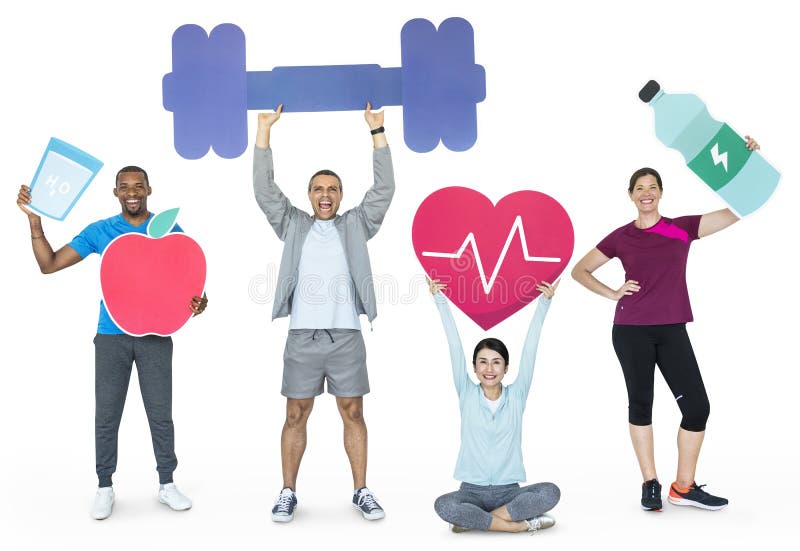 Many Americans are unhappy with their current careers, so if you want a career change that will leave you feeling fulfilled, a career in health and fitness may be for you. First of all, think about what skills you are not using and what industry you'd like to work in. If you used to like your current job, consider whether or not you would like a job where you're challenged and have a sense of accomplishment at the end of the day.
Recreational therapists
Recreational therapists provide therapy to clients with a variety of conditions. They help patients recover by teaching them essential daily living skills and physical activities, such as walking and balance. They also work with clients to increase their self-confidence and muscle strength. In addition, they help patients develop skills in sports, art, and music.
Recreational therapists work with people with specific physical, cognitive, and emotional needs. They often collaborate with other health care professionals and use standardized assessments to assess a client's needs. Then, they design programs and interventions based on their findings. Because recreational therapists often work with clients with special needs and disabilities, they must be compassionate, persuasive, and have excellent communication skills.
Licensed to practice in several states, a recreational therapist can work in a variety of settings. Typical employment settings include hospitals, nursing homes, and community health centers. Additionally, some recreational therapists may work part-time, including evenings and weekends. Students may also want to volunteer in a health care setting before starting their careers.
Employment growth for recreational therapists is expected to increase by 10 percent by 2030, with approximately 1,900 new jobs created every year. According to a Career Explorer survey, recreational therapists rate their job satisfaction as 3.4 out of 5. This puts them in the top 37 percent of careers for job satisfaction.
A master's degree in therapeutic recreation helps students advance their skills. The degree can be completed in one to two years. Advanced training programs can focus on advanced therapeutic topics and administrative aspects. Typically, graduate programs involve coursework in assessment, management, and program development. Some graduates choose to specialize in a particular demographic, such as autism or geriatrics. Additionally, recreational therapists can specialize in aquatic therapy or aromatherapy.
Personal trainers
A career as a personal trainer offers a wide variety of opportunities. You can work evenings and weekends, or spend 12-hour days building your clientele and recruiting new ones. You can also work in the comfort of your client's home or at a community center. You can even work on cruise ships.
A job as a personal trainer may seem like an ideal fit, especially if you enjoy working with people. You can build relationships with your clients, empower them, and watch them achieve their goals. This career is also a good fit for those who love sports. Some fitness centers even offer sport-specific training.
After completing an education and training program, you can work as a personal trainer. Most certification programs require only a high school diploma, but you can also pursue a post-secondary education. Post-secondary education can not only benefit your clients, but also help you earn more.
In addition to developing personal fitness programs for clients, personal trainers also provide advice on diet and nutrition plans. They often work with a nutritionist to ensure that their clients are getting the right nutrients. Personal trainers are highly skilled professionals with a wide range of experience. They'll assess a client's physical capabilities and fitness goals to design an exercise routine that will help them reach their fitness goals.
If you're interested in a career as a personal trainer, you'll need to be committed to the job search process. This career requires a high level of focus and stamina. Luckily, there are many resources available to help you find the right job. For instance, you can visit Monster.com and post up to five resumes. On Monster, recruiters search for new candidates every day, and you can also get emails whenever a new job comes up.
Group fitness instructors
As a group fitness instructor, you'll lead a variety of classes, encouraging people to work out in a safe and fun environment. You'll use your technical expertise to design exercises, choose music playlists, and explain proper form to your students. As a health and fitness career, group fitness instructors are often freelancers or full-time employees of gyms.
In order to become a group fitness instructor, you'll need experience in exercise and fitness, and you may want to take courses in kinesiology, anatomy, or physiology. You'll also need a solid understanding of music and dance, so you can create effective workout routines for your clients. Ultimately, your success will depend on your ability to motivate your students. Luckily, group fitness instructors are highly sought-after.
To get started as a group fitness instructor, you must get a certification. Some studios offer apprenticeship programs, while others require full auditions. While there are many job opportunities for qualified instructors, it may take longer to find a position if you already have a job. As an alternative, you can offer group exercise classes in your community or online.
To be successful in a group fitness instructor career, you must be physically fit and have experience in motivating people. You should also be able to explain exercises to clients, and be able to motivate them verbally. Most employers prefer candidates who are certified. There are several organizations that offer certification, including the National Commission for Certifying Agencies and the Institute for Credentialing Excellence.
You can also work for a college rec center or university. Most of these institutions hire students, but you can also get a job as a non-student depending on the size and scope of the job. Some colleges also have mentorship and training programs for those who wish to get into group fitness.
Physical therapists
Physical therapists are health professionals who help people improve their physical health and fitness. There are several training programs that will prepare you for a career in this field. The Mayo Clinic, for example, offers several programs for people interested in becoming physical therapists. There are also numerous online programs to become a physical therapist.
Physical therapists help people recover from injuries and illness that affect their physical health. Some physical therapists specialize in women's health and treat women with osteoporosis. They also provide physical therapy to animals and help them recover faster. These therapists may also become clinical instructors or teach college-level courses.
Physical therapists often work in hospitals alongside physicians to help patients recover from injuries and illnesses. They also provide treatment in emergency rooms. They help patients recover from trauma, and they use exercises and hands-on techniques to help them improve their range of motion. Physical therapists may also be known as physical therapy technicians or sports therapists.
Physical therapists can become board-certified specialists in their respective areas. The American Board of Physical Therapy Specialties offers certification in nine clinical specialties, including orthopedics, sports, and geriatrics. Board specialist certification requires passing an examination and completing a residency program at an accredited college. Physical therapists are also required to participate in continuing education courses.
Physical therapists are often social individuals who enjoy working with others. They enjoy teaching and socializing and are excellent communicators. They may also be investigative in nature. Physical therapists may work for private companies or government agencies, or they can work as an independent practitioner.
Certified strength and conditioning specialist
Certified strength and conditioning specialists can work in a variety of settings. They may work for sports teams or individuals, develop workout plans, and teach the proper use of equipment. In addition, they may work with injured athletes to restore their strength. These health and fitness careers often require advanced education and certifications.
The prerequisites to become a CSCS are five years of relevant experience and 12 months of training within the last 36 months. Other requirements include demonstrating expertise in training programs, coordinating new functional training, and conducting long and short range planning. Applicants should also be physically fit to demonstrate prescribed exercises. They must be able to walk on rough terrain and manipulate weights up to 25 kilograms.
CSCS certification is a great way to enhance your skills and become a leader in the field of health and fitness. While there are many ways to get a CSCS certification, it is important to find a program that matches your professional goals and personal learning style. Many CSCS programs offer both online and in-person training. Find one that will fit your schedule, your learning style, and your desired industry.
As a certified strength and conditioning specialist, you'll have the knowledge and expertise necessary to teach others how to train and develop athletes. Your salary will depend on your credentials. For example, you'll need a bachelor's degree in exercise science and take courses in technique, nutrition, and fitness measurement. You can also do volunteer work for athletic teams. Lastly, you'll need to take the Certified Strength and Conditioning Specialist (CSCS) exam.
Certified strength and conditioning specialists are responsible for providing nutritional and exercise programs to clients. Often, they analyze their clients' physical fitness levels to come up with workout programs that are suited to their needs. The training they provide is tailored to the abilities of their clients, and they work with individuals of all ages.